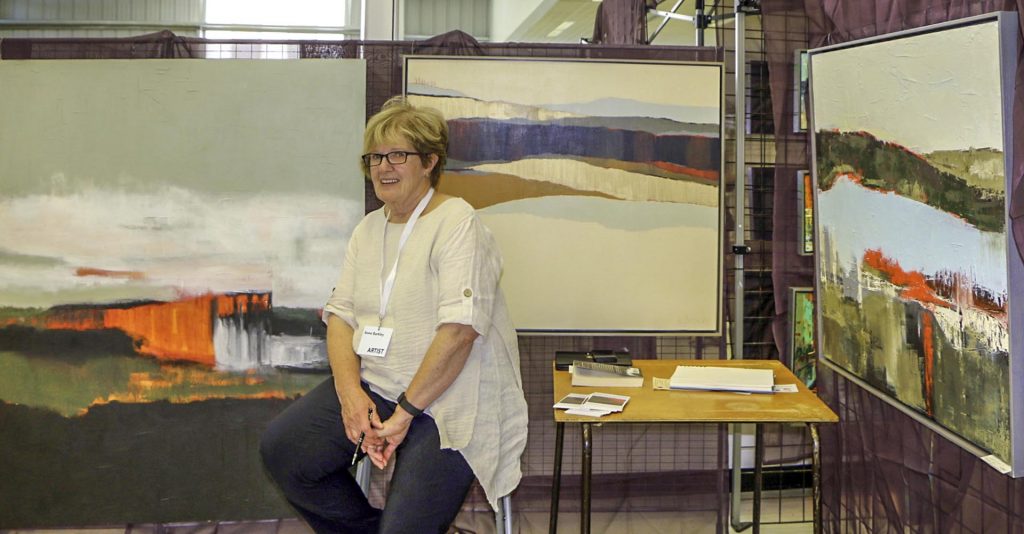 With over 20 years of experience, Anne Barkley is a Canadian artist based in Ontario taking inspiration from the landscape around her. She uses acrylic, oil, and cold wax to bring her visions to life. Anne Barkley is an elected member of the Society of Canadian Artists and the Ontario Society of Artists, and she belongs to several other Art groups, including: East Central Ontario Art Association, Pontiac Art Association, CARFAC, (Canadian Artists' Representation), Ottawa Mixed Media Artists; she is an Elected Fellow, Ottawa Watercolour Society. Anne has exhibited her work in Ottawa, Toronto, Montreal, New York City and by invitation at the 7th Biennale Internazionale dell'Arte Contemporanea in Florence Italy. Anne also has experience teaching both classes and workshops across Canada and the US.
ARTIST STATEMENT
"My subject matter is eclectic, often abstracted; my process, intuitive. The paintings lead my continuing quest through exciting new forms of expression."
In my work, I endeavour to capture something of the spirit of our environment; I am inspired by the beauty of the rhythms of our Canadian landscape. I invite the viewer to step into a world of simple but strong abstracted shapes and beautiful colours, and to respond by finding a personal meaning. That response seems to bring the fulfillment or completion of my creation. The images invite the viewer to enter and negotiate the implied spaces, to study what is seen or imagined, to write their own story.
"The process is the pleasure: I add texture to a hand-made panel, and then paint on the surface with acrylic paints. Next I add layers of oil paint with cold wax medium until the painting is complete."